When online casinos first hit our screens over two decades ago, some gamblers were skeptical. They believed that a computerised version of poker or roulette could never capture the atmosphere that you get in a land based casino. How wrong they were.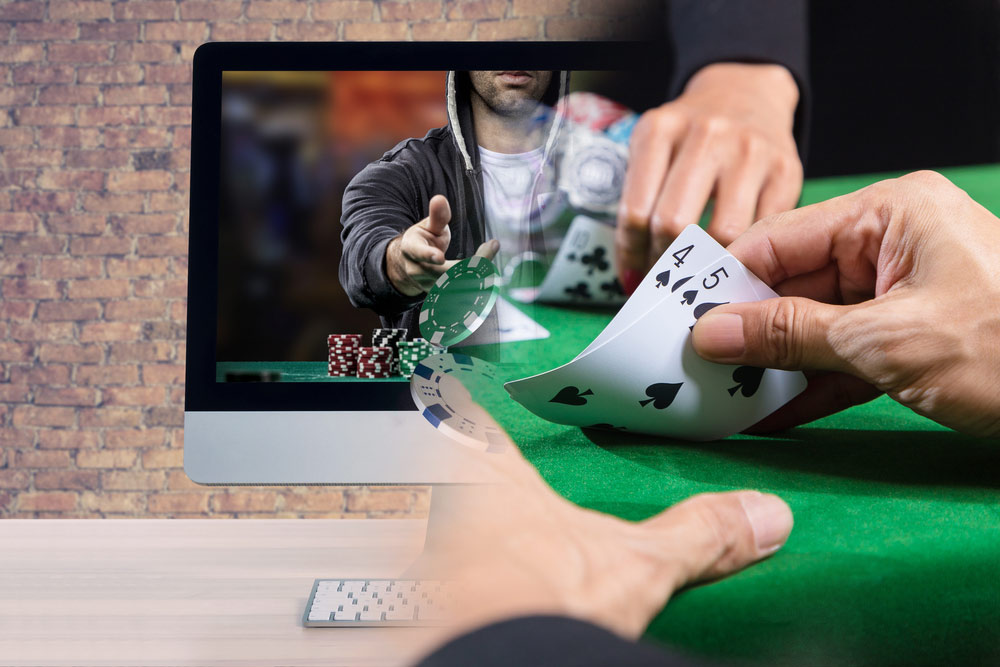 Five reasons why online casino poker at UK poker sites is better than playing in a bricks and mortar casino
This list is by no means exhaustive, but it does represent what for many gamblers are the key motivations for choosing online poker over a game in their local establishment.
1. You get a truly international flavour online
Unless you are lucky enough to be able to fly to Macau whenever you want to have a flutter on the roulette wheel, if you do not gamble online you will be limited to your local casinos. Walk through those doors and you will see the same faces every time: poker players making the same moves, and the same old talk around the table. For some gamblers, this is part of the charm of a land based casino, however online casinos liven things up considerably by giving games an international flair. When you sit down at the poker table in a virtual casino, you will be playing against gamblers from right across the globe. And if you want to switch things up and play with a different crowd – just log on to a new casino.
2. Online poker bonus culture is like no other
Online gambling provides you with a wealth of bonuses that you quite simply cannot access in land based casinos. These bonuses include:
Free spins
Deposit multipliers
Free trials of VIP account status
Games without a deposit
Free withdrawals
…and it seems that new kinds of bonuses are being invented every month.
3. Online casinos let your imaginations go wild
From creative graphics that let you play poker with wizards to live dealer games featuring casino staff dressed up as characters from your favourite film: online casinos know how to have fun!
4. The range of games is much better in an online casino
Only a very few of the top international land based casinos will be able to provide you with as many different casino games in one place as online casinos do. Whether you want to spend 5 minutes with a scratch card, or sit down for an intense game of Crazy Pineapple Poker, play roulette with the best, or while away half an hour on the video slot machines, you can move effortlessly between both modern and traditional casino games when you choose to play online. We have plenty of articles explaining the rules of different casino games (including Pineapple Poker and all of its variants, and roulette), so do check them out if you want to brush up your knowledge.
5. Online casinos are so innovative
Virtual reality technology, video streaming, and an element of social networking (think 3D avatars which enable you to pull up a seat at the casino's virtual bar with your fellow gamblers and enjoy a whiskey or two after a game) all make online gambling exciting from a technological point of view. Online casinos have now moved way beyond simply replicating the immersive, three dimensional atmosphere that you can soak up in a land based casino. Nowadays, online casinos are achieving feats that quite simply can't be achieved in 'real life'. Technology is opening pathways that we couldn't have believed possible in our wildest dreams when we were sitting in those little local casinos three decades ago, waiting (though we didn't know it at the time) for online gambling to arrive.
Which do you prefer?
This discussion of live vs online poker will at least have provided you with some food for debate. Perhaps it is time for land based casinos to show us what they are made of, and to start trying to match online casinos in terms of innovation and international outlook.