Roulette is one of the easiest casino games to get into and is sure to provide quite a thrill for anyone who is looking to try something new. Simply pick a number and watch the ball as it spins around the large wheel. Waiting to see which number the ball will land on can be very exciting and people who have nerves of steel and seek instant gratification are likely to find that this game matches their gaming style. Read on to find out more about this classic casino game including the roulette rules and how to play the game.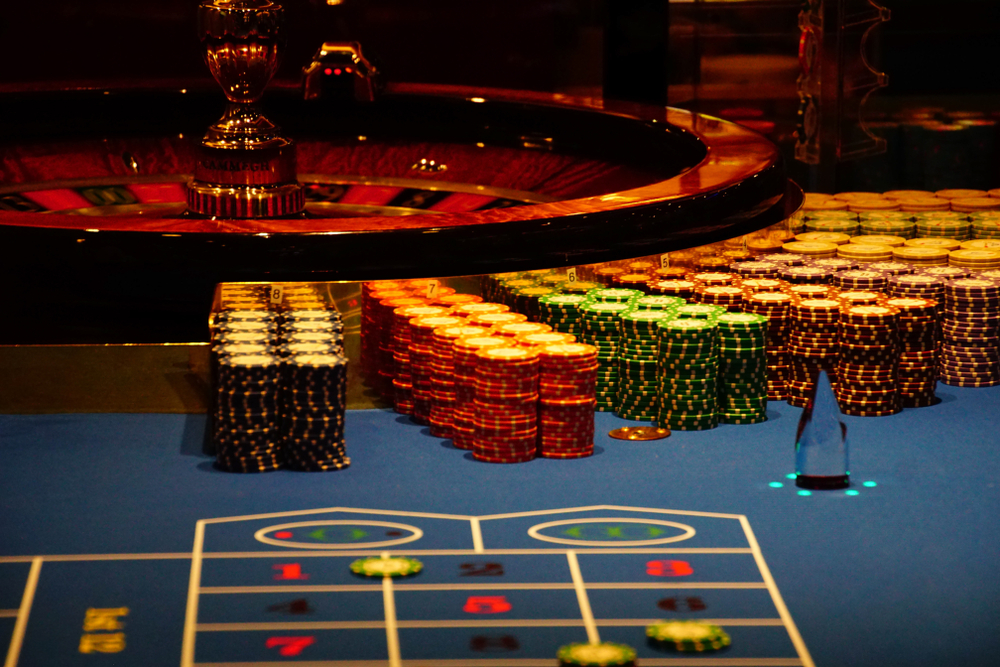 How to Play Roulette
Roulette is played on a large wheel that is divided into different sections with a number on each section. The numbered sections are coloured alternately red and black with a green section for the number 0. The dealer gently spins the wheel in one direction and then spins a small ball in the opposite direction around a slightly tilted track that runs all the way around the outer edge of the roulette wheel. Players have to decide in advance where they think the ball will land and place their bets accordingly.
Making Your Bet
In addition to betting on a single number, there are several other types of roulette bets that can be placed. The amount of money that players stand to win depends on the odds of winning. For example, players who simply choose to bet on red or black with no specific number have the highest odds of winning, therefore they win will be lowest amount of money if their colour comes up. It is also possible to bet on specified groups of numbers or simply low or high. People who bet on high will win if the ball lands on a number between 19 and 36, while those who bet on low will win if the ball falls on a number between 1 and 18. The different roulette tables usually come with pre-set minimum and maximum bets, so players should take a look around first to find the table that matches their betting style.
Discovering the Different Types of Roulette
A number of different variations on the classic roulette game have been created over the years to help keep play feeling fresh and exciting. European roulette is also sometimes referred to as French roulette and is the most popular version of the game. Immersive roulette is a modern variation that is often offered in online casinos and features a number of camera angles to help put remote players in the picture as well as slow motion replays and other cool features. People who want to double their chances of winning should look out for double ball roulette, while each round of speed roulette takes just 25 seconds.
Enjoy Roulette Online
Roulette is so popular that this game can be found in virtually every online casino. European and American roulette are commonly offered in online casinos, although there are several other variations to choose from, depending on the casino in question. Some online casinos come complete with dedicated roulette rooms where players will find a large number of different types of roulette games and tables to try their luck on and it may even be possible for new players to play a practice game or two free of charge.
Live Dealer Roulette
People who want to be able to experience the vibrancy of being in an actual land based casino from the comfort of their own home are sure to love live dealer roulette. The game is set in a real casino, with an actual dealer spinning the wheel. The action of live dealer roulette takes place in real time via footage that is filmed in the casino and streamed to players of the online casino. Players can place their bets in the usual way and interact with the dealer through the live chat function of the game.
Try Your Luck in a UK Online Casino
People who want to get in on the fun of roulette will find that there are endless opportunities. In fact, each and every UK online casino comes complete with its own version of live dealer roulette, which is typically streamed live from London. Most of these online casinos allow potential customers to take a virtual tour before they commit to playing and with a number of excellent deals waiting to be enjoyed by new gamers, it is a good idea to take a look at the different options before deciding where to spin the wheel.